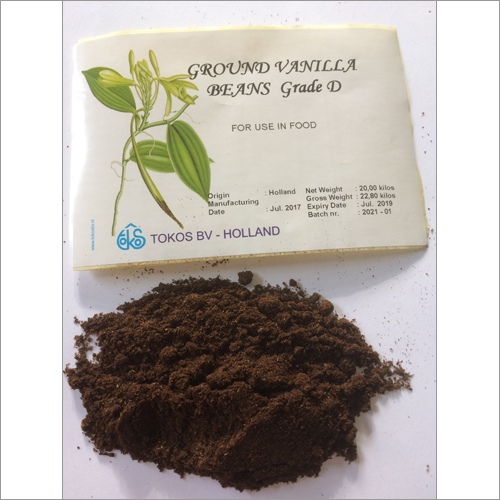 Extracted Vanilla Flavour
Product Description
The extracted vanilla is composed by vanilla beans extraction through alcohol. It is a fine and fragile item, yet, such a flavor has two detriments: overpriced and rather frail.
We have made up a Vanilla for Extraction that gives a lot more grounded flavor at a lower cost.
This is conceivable because of the way that we utilize other than common ground vanilla beans additionally a manufactured part. The outcome is fabulous; however in all trustworthiness the concentrate acquired with our item must be classified "incompletely common".

Offered Extracted Vanilla Flavour can be mixed directly into a batter or a cookie dough so as to get a straight vanilla flavor without being diluted. Made from 100% pure vanilla beans, these can be utilized to add visual appeal and flavor to baked goods and ice creams. Utilized as the substitutes for vanilla extracts in several recipes, these are the most popular varieties and are employed in both professional as well as home kitchens worldwide. The Extracted Vanilla Flavour are suitable for homemade infusions and work in almost all recipes.

Key Points :

Most specific, precious, and utilized flavoring in the culinary world.
Grown and grounded under organic as well as sustainable conditions.
Able to defy higher heat in comparison with vanilla extract.
Used for making cookies, tapioca, rice pudding and others.