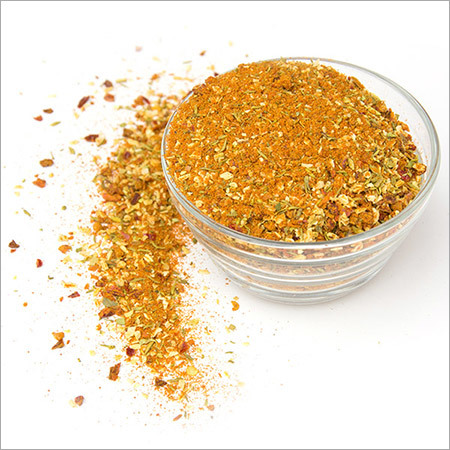 Four Season Mix
Product Description
Our Four Season Mix is an exceptionally adaptable herb and flavor blend in coarse-grained particles of different hues. The hues are like the different hues accessible amid the four seasons in Northern Europe, henceforth the name Four Season Blend.
The taste as well as the hues and the extent of the particles are making this item appropriate for some applications.
The principle contents are tomato, cumin, curcuma and paprika. They make our item entirely reasonable for enhanced bread or natural cheddar. A dose of 40 grs per kilo batter or cheddar is given for a decent taste and optical impact.
In dry soups, hotdogs and other meat items the shading assortment and the coarseness of the flavor blend, in addition to obviously the taste, give great outcomes.
In marinates and seasonings, this Four Season Mix contributes exceedingly to the taste.
Repacked in little pack, it is a valuable item for family use.
Furthermore, always remember that this is 100% common!